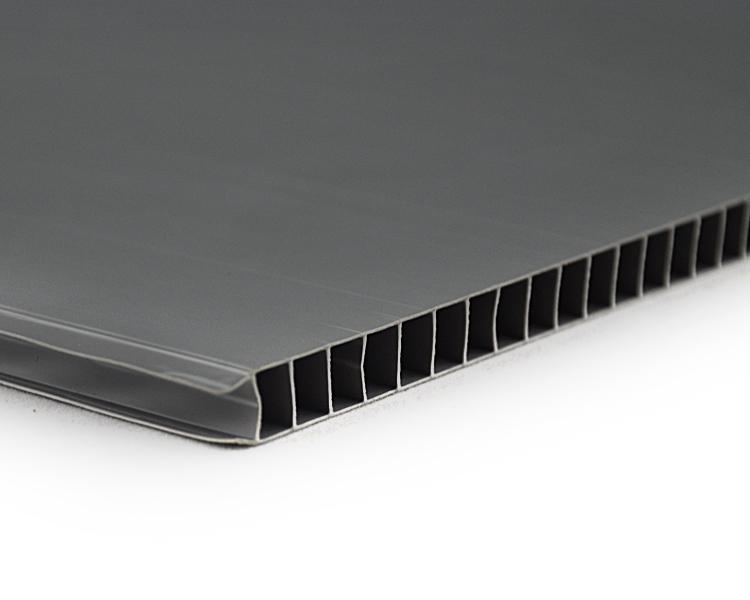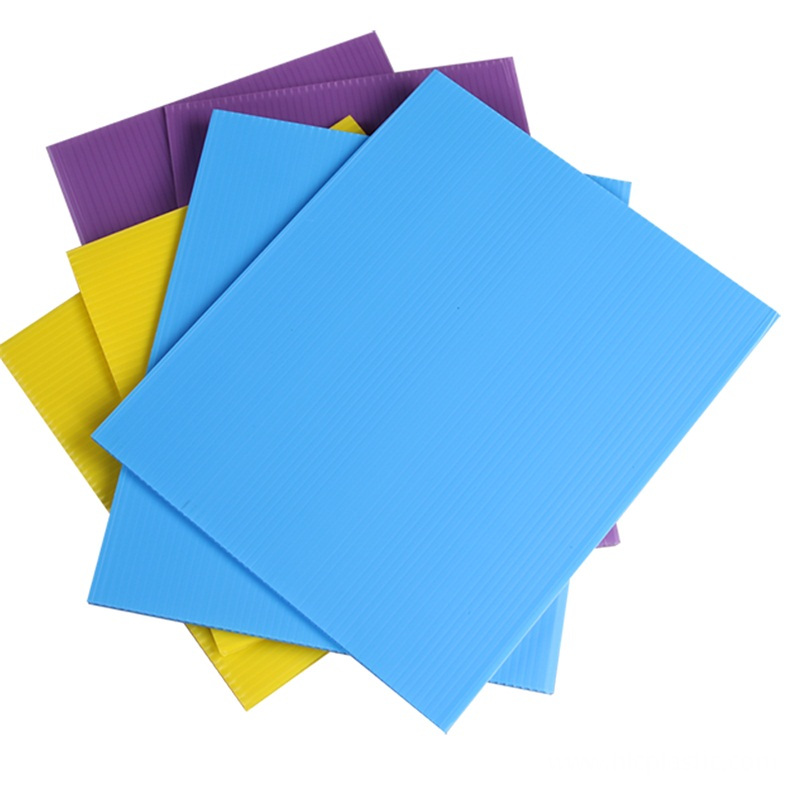 Plastic Hollow Board (also known as universal plate) is called plastic hollow plaid. Its main components are polypropylene (PP) or polyethylene (PE). Its light weight, high strength, non-toxic, non-polluting, waterproof and moistureproof, corrosion resistance, colorful, easy to printing, recyclable, and has good environmental protection performance and secondary processing performance, can be processed into various Turnover Box, packing boxes, knife CARDS, baffle plate, plate, plate, automobile interior trim panels, tap, bottle, advertising board, etc.; Due to its abundant raw materials, moderate price, excellent performance and wide application, it is widely used in most countries in the world. There are 2 -- 6MM thickness to choose from, and can makedifferent kinds of ordinary, static and conductive. Anti-static Hollow board is a kind of Hollow Plate, than ordinary increased the function of anti-static Conductive Insulating Board, surface resistivity, anti-static Ω hollow plate is 106-106; , conductive hollow plate 104-105 Ω commonly! Antistatic hollow panels are generally made of environment-friendly non-pollution recyclable thermoplastic polypropylene (PP), polyethylene (PE) resin and other special anti-static materials, which are the materials of new type of anti-static packaging materials.
PP antistatic hollow crate is Two planes and warp formed plastic. Standard profile is manufactured from high-density polyethylene and polypropylene plastic. Profile board is available in a variety of thicknesses and colors including many stock and custom colors, and translucent white. These sheets come in 2mm, 4mm, 6mm, 8mm & 10mm they also come in 16 different colors.
PP antistatic hollow crate is the material of choice for today's screen printing industry. it is ideal for indoor and outdoor applications. It is tougher than corrugated fiberboard and lighter than extruded plastic sheet. It is waterproof and stain-resistant. All Coroplast stock sheets are electrostatically double treated by "Corona Discharge" on both sides to allow specifically formulated inks and adhesives to adhere.
As a Packaging Material, it is unmatched in durability, design versatility and reusability. No product offers the benefits for constructing custom plastic containers and packaging. Where parts protection is essential and cost reduction imperative, the durability pp antistatic hollow crate is unequaled. When examining the cost of procuring and the consequent disposal associated with expendable packaging, pp antistatic hollow crate is the ideal solution for the environment and the cost conscious manager.